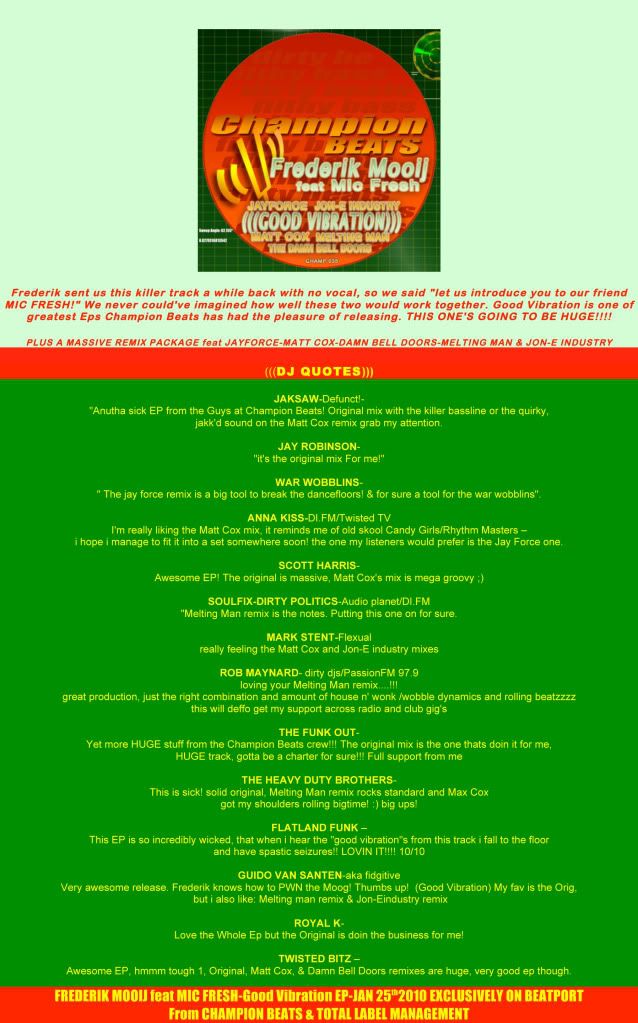 Yet another round of big wobbly dirty ass electro/fidget whatever the fuck the kids are calling it these days..whatever it is it makes my bum wiggle and if your reading this then probably yours too...Ep is called "Good Vibrations" and all the tunes are on smash!!

Release date is January 25th so save ya quarters and get to their beatport page to cop these..

128kps clips:

Original

Melting Man

Jay Force Rmx (BIG CHOOON!!)

Matty Cox Rmx

John E Industy

Damn Bells

Captain Kylo says Go Buy BASS NOW!!!!